Welcome to Sean's Music Factory!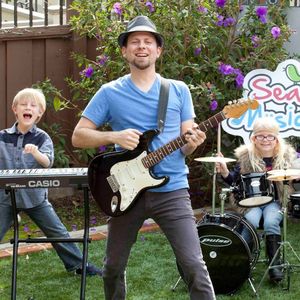 Sean Mendelson, aka "Teacher Sean" is a singer/songwriter, recording artist, and Music Together/Kids Sing Teacher. The band, Sean's Music Factory is made up of Sean Mendelson, Logan and Jillian, Puppet Sean, The Tickle Monster, and the audience!
You can find Sean's Music Factory performing unique, high energy shows throughout the Bay Area for children of all ages. Be sure to check out their most recent videos, download their music, or purchase cds on the music page. This season they are hitting the library circuit, performing the songs from the most recent album as Sean works towards his lifetime goal of winning a Kids' Grammy.
Check the calendar for info on upcoming shows!